What is TEDx?
In the spirit of ideas worth spreading, TED has created a program called TEDx. TEDx is a program of local, self-organized events that bring people together to share a TED-like experience. Our event is called TEDxUM, where x = independently organized TED event. At our TEDxUM event, TEDTalks video and live speakers will combine to spark deep discussion and connection in a small group. The TED Conference provides general guidance for the TEDx program, but individual TEDx events, including ours, are self-organized.
The TEDxUM Theme
The theme: "In Plain Sight." Throughout the day many items affect us yet they are too small to be seen or noticed. Yet, without them our days and our lives are completely different. Each of our speakers has found a way to illuminate what is in plain sight all around us, whether we realize it or not.
Chris McCurdy tells us about new ways to diagnose and treat pain through synthetic products, which are in plain sight, but previously underutilized. Randy Wadkins talks about the powerful potential of nanotechnology to transform scientific research. In the opposite direction, while the world is covered in water Cathy Janasie explores the real problem of water scarcity all across the country, not just in the drought-prone areas in the western United States. Speaking of water, Marc Slattery discusses the very real scenario of the loss of biodiversity as coral reefs struggle to remain vibrant centers of the ocean's ecosystem.
From different perspectives, Laura Johnson and Mitch Robinson both tackle diversity. In our multicultural society, Laura Johnson explores how we can connect better with people from different societies and backgrounds. Mitch Robinson draws parallels between the natural environment and human interactions in telling us how we can better connect with the world around us. Michèle Alexandre investigates the depth at which language, everyday language, affects people in ways unrealized by most of us.
People who have been impacted by dynamic teachers know how powerful the effects can be. In David Rock's talk, he discusses the ingredients of a quality education. Greogy Heyworth explains some of the work of The Lazarus Project, which aims to restore ancient texts through the process of digital recovery. It is hope that the recovery of these scripts can add to everyone's education.
Our day concludes with Matthew Wilson with what we believe is an appropriate talk on the role of humor to bring people together, across cultures and generations. Humor is all around us, but often its strength is hidden in plain sight.
Speakers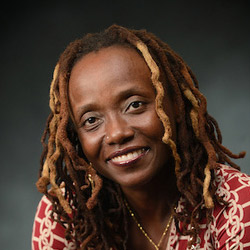 Michèle Alexandre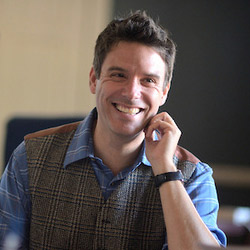 Gregory Heyworth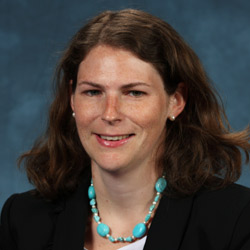 Catherine M. Janasie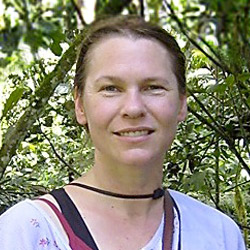 Dr. Laura R. Johnson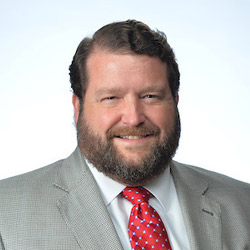 Chris McCurdy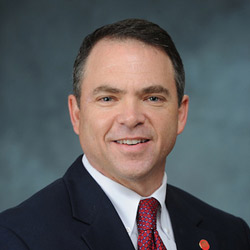 Dr. David Rock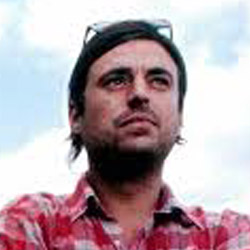 Mitchell Robinson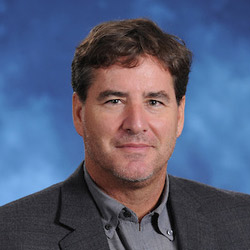 Marc Slattery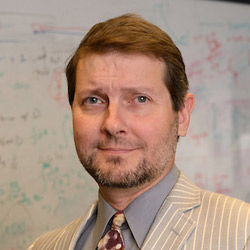 Randy Wadkins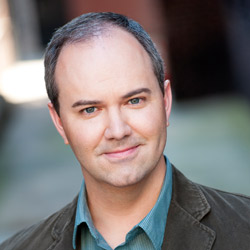 Matthew R. Wilson
Michèle Alexandre

Michèle Alexandre came to the United States at the age of 15, not speaking a word of English. Less than two years later, she earned a scholarship to Colgate University. In college, she earned the distinction of valedictorian of her class, making her the first black female valedictorian in the history of Colgate University. She has earned a Watson Fellowship, a J.D. from Harvard Law School, and a Fulbright fellowship. At The University of Mississippi School of Law, she is now the Professor of Law and Leonard B. Melvin, Jr., Lecturer. Michèle is the author of Sexploitation: Sexual Profiling and the Illusion of Gender (Routledge, 2014) and of many law review articles and op-eds. When she is not working with her students, speaking at different conferences, or writing, Michèle enjoys time with family and friends, running, and binging on Orange Is the New Black.

Gregory Heyworth

Gregory Heyworth is an associate professor of English with a specialization in Medieval Studies and an expert in textual studies at The University of Mississippi. Currently, Professor Heyworth directs The Lazarus Project, a multi-spectral imaging project in which texts, thought to unreadable are restored. This impacts our knowledge of both history and literature with work on William Shakespeare's signature, the Archimedes Palimpsest project and The Skipwith Revolutionary War Letters. A current project includes a recovery of the oldest known translation of the Gospels into Latin.

Catherine M. Janasie

Catherine M. Janasie is Research Counsel with the National Sea Grant Law Center (NSGLC) at The University of Mississippi School of Law, where she provides legal and policy analyses to organizations and government entities on ocean, coastal, and natural resources issues and teaches environmental law classes, including Natural Resources Law, Water Law, and Public Lands. Her recent projects include drafting a model law and regulations to prevent the spread of aquatic invasive species in the Western United States, advising Dauphin Island, AL on land use planning options to address the impacts of climate change, and an analysis of state laws regulating the residential use of lawn fertilizers. Her work has or is scheduled to appear in the Natural Resources Law Journal, Rutgers Journal of Law & Public Policy, and Ocean and Coastal Law Journal. She also serves as the Editor of the Sea Grant Law & Policy Journal and as a Vice Chair on the Marine Resources Committee of the American Bar Association's Section on Environment, Energy, and Resources.

Dr. Laura R. Johnson

Dr. Laura R. Johnson is an associate professor of psychology at the University of Mississippi where she mentors PhD students, teaches multicultural, environmental and clinical psychology, intercultural communication, human sexuality and study abroad in Tanzania. Laura's research is transnational, spanning cultural, conservation and peace psychology with a focus on positive youth development and community participation. Laura received two US Fulbright grants and two National Geographic Conservation Trust grants for research with East African youth and an Institute of International Education grant to provide intercultural training to US students. She has published book chapters and journal articles in cultural competence, cultural issues in children, international students, youth development, ethnopolitical conflict, and environmental action. Laura was an international student in Kenya and Peace Corps volunteer in Papua New Guinea before completing a PhD at the University of Louisville and internship at the UCHSC Refugee Health Program of Colorado.

Chris McCurdy

Chris McCurdy is Professor of Medicinal Chemistry and Pharmacology, Research Professor in the Research Institute of Pharmaceutical Sciences. The reality of drug abuse is that people become addicted so quickly that withdrawal becomes intolerable and the addicts are stuck. McCurdy's work is to rescue people from addiction to drugs like cocaine, heroin, and methamphetamine. He does this by working to make withdrawal more endurable and thus more likely to succeed. His work uses kratom, a mixture common in Southeast Asia used to treat more common ailments.

Dr. David Rock

Dr. David Rock is currently Dean of the School of Education at the University of Mississippi. He has conducted hundreds of educational workshops and seminars at local, state, and national conferences in which his goal is to increase interest and enthusiasm of the teaching and learning of mathematics. While his love is mathematics, his passion is the use of technology to enhance education. He is the developer of Ole Miss Math Challenge, which encourages students to utilize the Internet to solve challenging mathematics problems from across the globe. Participants come from 237 different countries. David has also published numerous articles and co-authored 15 books including Teaching Secondary Mathematics (2013), Scratch Your Brain Where It Itches (2001, 2006, 2008), and Teaching K-6 Mathematics (2003). And by the way, he has learned more about education from his family that include four children across grades 6 – college and his wife Michelle who is a former elementary teacher.

Mitchell Robinson

Mitchell Robinson joined the staff of Strawberry Plains Audubon Center as the Conservation Education Manager in January of 2014. Mitch most recently served for five years as the Education Coordinator, Land Manager and Interim Director at Wild Basin Wilderness Preserve in Austin, Texas. Within these capacities, he helped develop and implement active land management plans for endangered species within the Balcones Canyonlands Preserve System, including Golden-cheeked Warblers and Black-capped Vireos. His expertise includes endangered, threatened and invasive species management; interagency and non-profit collaborations; research design; private lands consultation; and naturalist education. Mitch lives in Holly Springs with his two dogs and can usually be found at home reading to them or playing their favorite folk songs on the guitar when not exploring the grounds at Strawberry Plains.

Marc Slattery

Marc Slattery is a Professor of BioMolecular Sciences at the University of Mississippi's School of Pharmacy. His interdisciplinary research program focuses on biotechnological potential of natural products isolated from marine invertebrates. Slattery uses clues from the field, as well as biochemical profiling, to target likely biomedical activity in the samples he collects. His work has taken him to the tropical Indo-Pacific and Caribbean, temperate, and polar ecosystems, and he has utilized SCUBA, technical diving, and submersibles to access samples from shallow and deep coral reefs, kelp forests, marine caves, ice covered oceans and lakes, and the deep sea. Slattery is committed to outreach and support for local stakeholders relative to fair and equitable shared development of partner countries' marine genetic resources.

Randy Wadkins

A native of Mississippi, Randy Wadkins has two degrees, a B.S. and a Ph.D. from The University of Mississippi. He has served stints at the Max Plank Institute in Germany, St. Jude Children's Research Hospital, Johns Hopkins, and for 2015-2016 is the inaugural Biophysical Society Congressional Fellow. The primary focus of Wadkins's lab focuses on developing improved antitumor drugs of the camptothecin family. Camptothecins are among the most promising new antitumor agents available. His lab is working on a "third generation" of camptothecins that are superior in activity to the clinically-used 2nd generation agents CPT-11 and topotecan.

Matthew R. Wilson

Matthew R. Wilson is an Assistant Professor of Performance in the Department of Theatre Arts at the University of Mississippi and one of America's leading experts in Commedia dell'Arte. He is a published theatre historian and playwright as well as a professional actor, director, combat choreographer, and physical comedy specialist. His credits include touring his one-man show across Europe, performing at the John F. Kennedy Center for the Performing Arts, and appearing opposite Kevin Spacey in the Emmy Award-winning House of Cards.